profile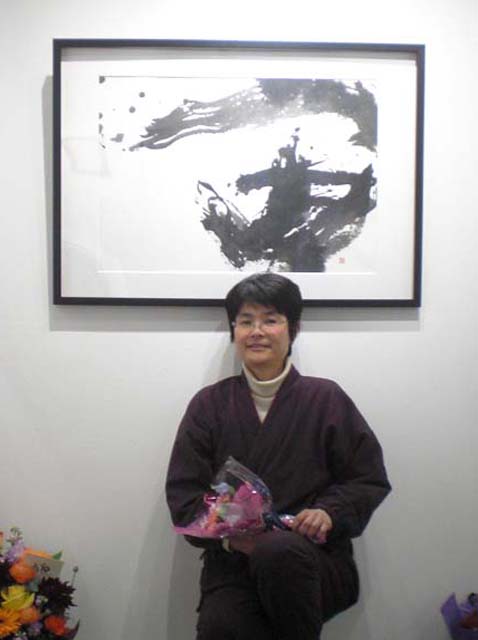 Name

Design/Artistic Calligrapher Reigo Horimoto

Career

16 years
Design/Art Calligraphy is a type of calligraphy that places primary importance on evocation of a burgeoning of artistry, causing it to leave a lasting impression in the mind and to touch the heart. On the enterprise scene, works are provided for use in a broad variety of publicity media, as logos for shops, companies and products, and on the individual scene, for naming documents and nameplates.
Contact e-mail address art@reigo-horimoto.com
History of activities and awards
2011.11

Displayed in Paris, France at "Salon Idees Japon"

2011.11

Displayed at the Toronto Art Festival (Canada)

2011.10

Used as New Year's cards and printed in magazines

2011.10

Calendar Exhibition (Japan)

2011.7

Placed in the Mexico Art Awards (Mexico)

2011.3

Joint exhibition at Ouchi Gallery (NY)

2010.12

Calendar exhibition of 12 selected artists at Ouchi Gallery (NY)

2010.10

awards the Art Publisher's (Bijutsu Shuppan-Sha) award at the "1st Creative Expressionist Exhibition," and that work was published in their magazine.

2010.10

Placed in the "Offerings to the Gods" Art Competition (Heian Shrine, Japan)

2010.8

Live Calligraphy collaboration with Kahon at the Sumida Ward JAZZ Festa (Japan)

2010.4

Live Calligraphy in collaboration with Wa-Daiko drums, sponsored by JINRIK

2010.2

Displayed at Toronto Art EXPO (Canada)

2009.6

Received the Grand Prix of the interior books Kyara-Moji (Character Letters) Award
© 2012 REIGO HORIMOTO. All rights reserved.